I was in charge of designing the webpage of "

Territorios y Fronteras

" a project born in 2009 inside the University of the Basque Country, that focuses on researching the borders of documentary and fiction. This group of professors and researchers are interested in investigating the contemporary documentary that sometimes escapes the commercial circuits and explores more experimental and artistic fields.
My though when designing the web was to create something functional and minimal, but yet with a touch of color and weirdness that would reflect the theme/subject the web is exploring.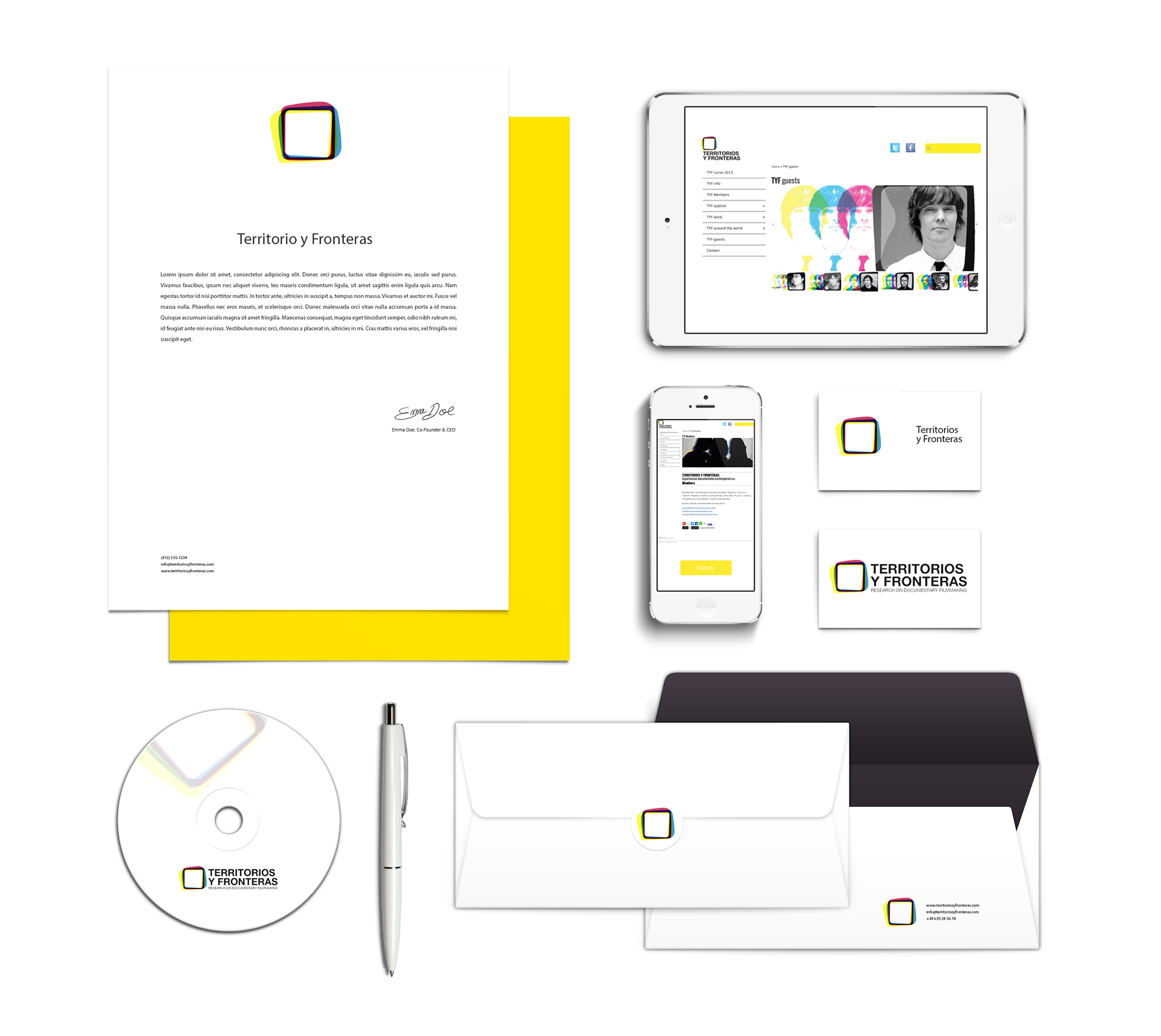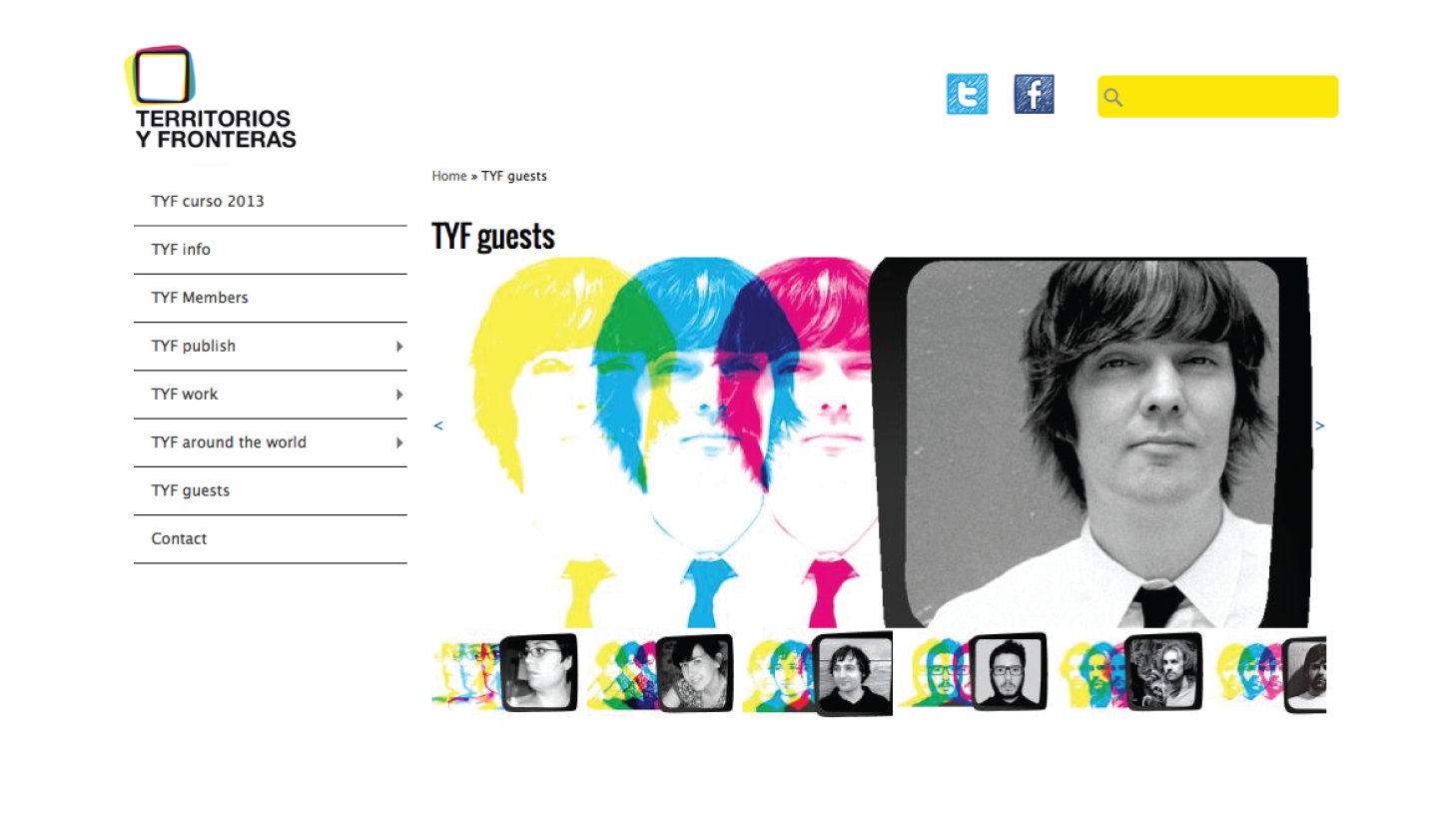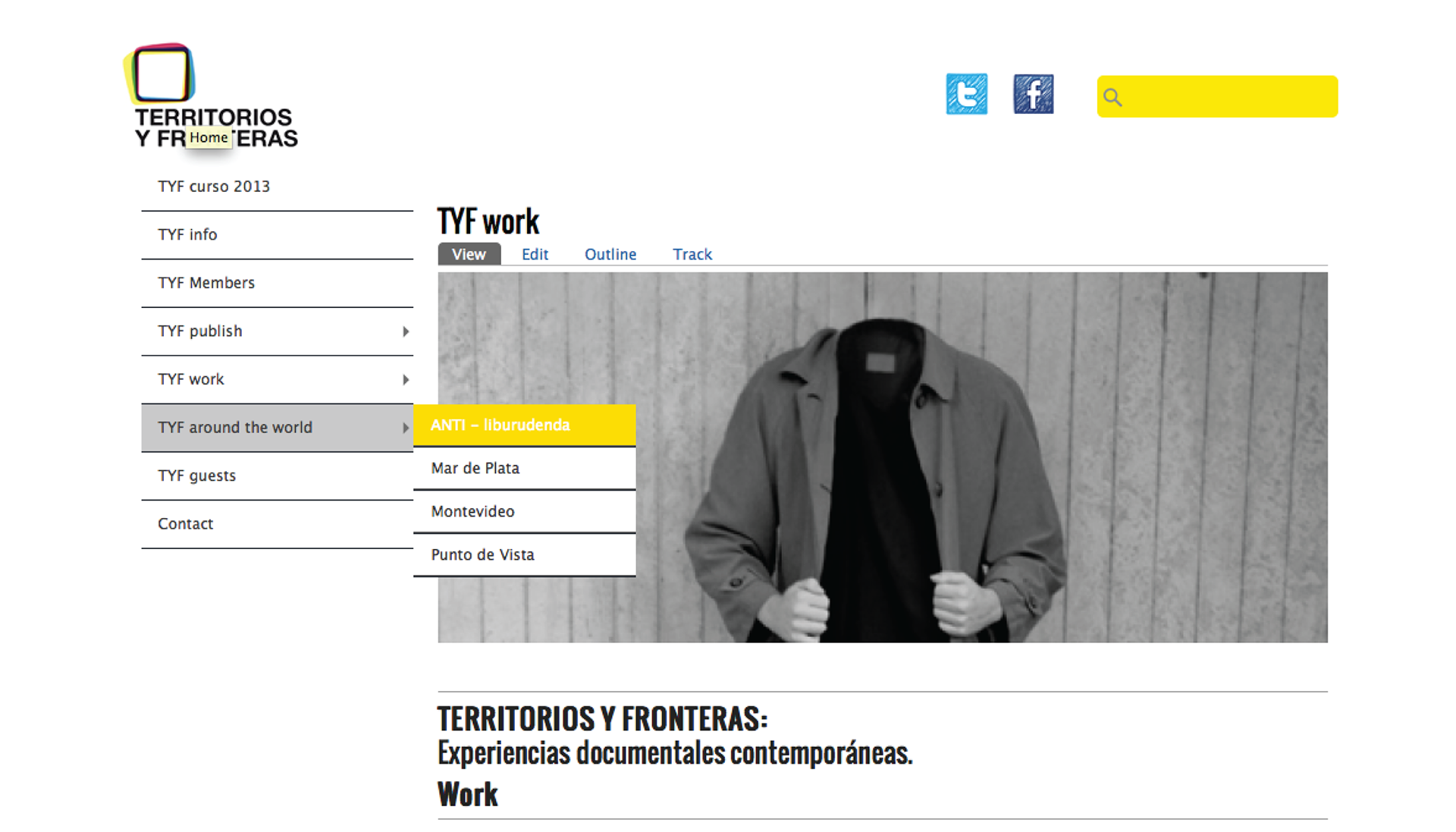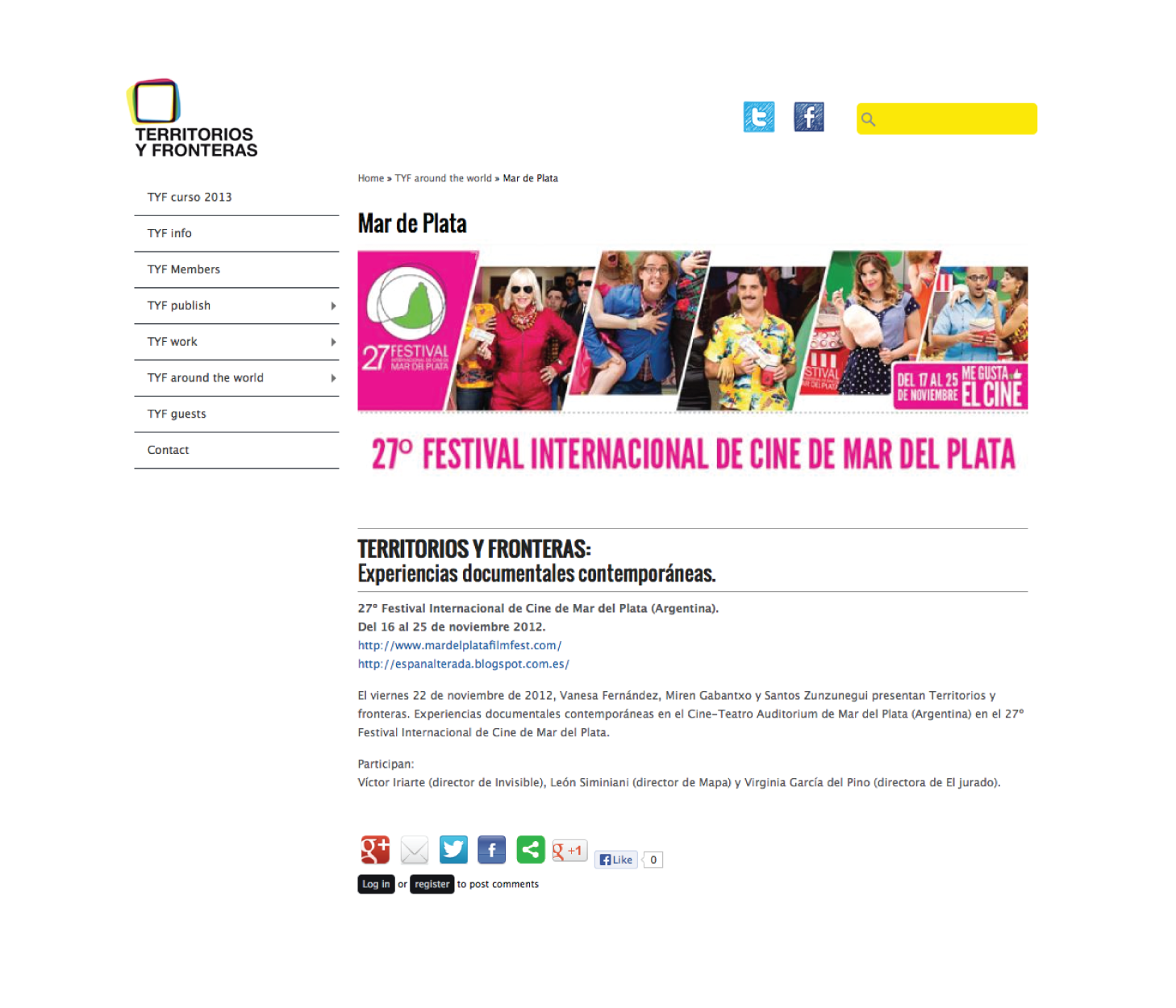 TERRITORIOS Y FRONTERAS LOGOTYPE
The logotype was designed by

Koldo Atxaga

, professor at the

University of the Basque Country

(UPV-EHU) and great graphic designer. The TYF logo had to be able to integrate itself with other logos and below there come several examples of it´s possibilities.